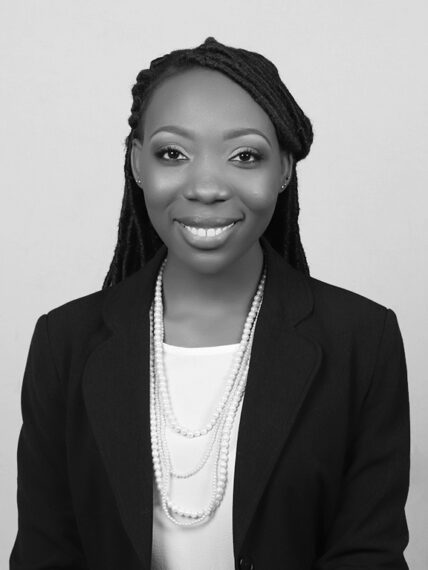 People
Kimberley O'Meally
Associate
Kimberly O'Meally is an associate in our Corporate and Finance Department with a particular focus on Compliance, Islamic Finance and Offshore Company Incorporation and Management. She is the primary legal advisor to the firm's affiliate Registered Agent and Corporate Services Provider.
Kimberly has worked in the financial services industry for over 6 years as a Financial Crime Compliance Consultant as well as in the Trust, Registrar and Corporate Secretarial Services Unit. She has a broad range of experience covering banking and finance law as well as the regulatory framework around cryptocurrency and digital assets. She has established her expertise through various certifications from the Association of Certified Anti-Money Laundering Specialists.
In addition, she has a wealth of experience in immigration and family law matters.
Kimberly received her Bachelor of Laws degree from the University of the West Indies in Mona, Jamaica and obtained her Legal Education Certificate at the Norman Manley Law School. She was called to the Jamaican Bar in February 2021.
Kimberly further developed her interest in Corporate Governance by obtaining an Executive Certificate in this field. She is particularly passionate about cross-border sustainability issues and enjoys engaging with others and writing about these topics that she feels strongly about.